FarmFolk CityFolk is pleased to welcome Laurie McKenzie of the Organic Seed Alliance to Vancouver Island for a kale breeding workshop!
Kale is a popular crop in BC and a great candidate for breeding and seed production. Although the principles we will cover in this kale breeding workshop apply to all kale varieties, we will be working closely with Dazzling Blue from Frank Morton at Wild Garden Seeds in Oregon.
Dazzling Blue was one of the Lacinato varieties in the 2016 BC Seed Trials—and it had the best survival rate after our cold winter! It has a unique purple stem and blue-green leaves, but there is a lot of variation within the population. Upon registering for the workshop we will send you some Dazzling Blue seeds which you can plant out and start doing selection on at your own farm or garden (optional)!
This breeding work will be focused on moving the population towards this purple stem (and other desired characteristics) and continuing to breed it for cold conditions—a crucial breeding priority as we face the continuing challenges of climate change. This winter was a difficult one for many overwintering crops and we can expect more of these challenging winters in the future. If we want to continue winter production of crops here in Coastal BC, we will need to breed varieties tolerant to a wide range of climatic conditions.



Kale Breeding Workshop Details
Date: Wednesday, July 12, 9:00 am – 4:00 pm
Location: Cowichan Green Community, 360 Duncan St, Duncan BC  V9L 3W4

Note: The afternoon field session will be held in Cobble Hill
Cost: $25.00
REGISTER: https://www.eventbrite.ca/e/new-date-kale-breeding-with-laurie-mckenzie-of-organic-seed-alliance-tickets-33835305309
Please bring a lunch and snacks for the day as well as water and anything you need to be comfortable for whatever weather we may encounter!
Workshop Outline
Morning Session – Classroom (Duncan)
Introductions
Working with Dazzling Blue
Brassica genetics
Kale characteristics
General breeding plan for years 1-2
Afternoon Session – Field (Cobble Hill)
Roguing and selection
Bud pollination (Selfing)
Layout and design
Observing physical traits
And here is some brassica seed production pre-reading for you!
About the Presenter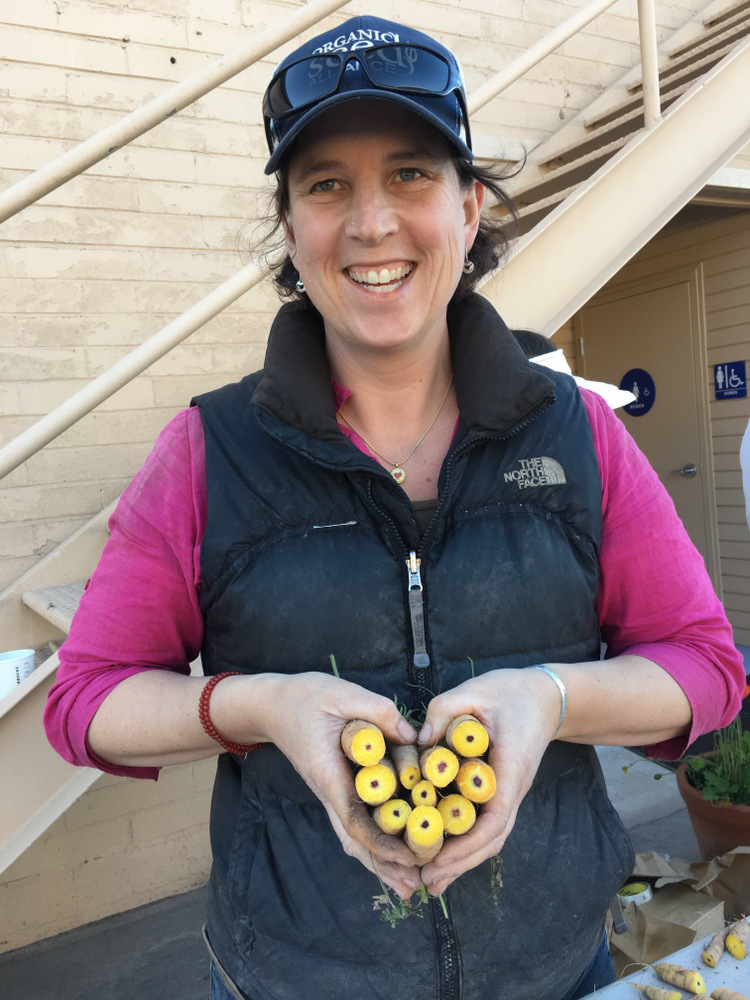 Laurie McKenzie is Research and Education Associate for the Pacific Northwest region and one of OSA's vegetable breeders. She manages OSA's research farm in Chimacum, WA, where she conducts breeding projects, vegetable variety trials, and seed production on a variety of crops. Laurie has authored and co-authored several publications and taught dozens of classes and workshops on seed production and plant breeding. She received her M.S. in Horticulture and Plant Breeding from Oregon State University in 2012 and has over a decade of farming and seed production experience. Laurie focuses on breeding for organic production systems using participatory strategies. She is currently working on several collaborative breeding projects focused on cabbage, kale, carrots, Swiss Chard, and purple sprouting broccoli. In her spare time Laurie enjoys creating her budding homestead, playing with her farm animals, and growing flowers in the garden.
Have a question? Contact event organizer, Shauna MacKinnon: